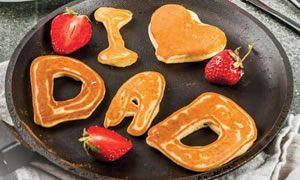 Fathers Day 2022 is the first Sunday in September 4th 2022. It is also the first Sunday of the Spring Season!  A celebration for Dads all over Australia. So get involved and celebrate dear old Dad or even new Dads! Happy Fathers Day celebration ideas include, breakfast in bed, a family lunch or dinner at a hotel or restaurant or a gift idea.  Celebrate Dads Day!
The team at Big Days have been promoting the celebration of Fathers Day for about 10 years. The growth and increased interest has been pointed over the last couple of covid years. Everyone is yearning for
getting together as a family and Dad's Day provides an opportunity for that. The statistics for searches on "Fathers Day" show clear increases.
Dads are special. Dads Day is just one day a year! Make him feel special. It is appropriate to look at ways to celebrate Fathers Day. All sorts of options exist to gain some quality time with Dad. Do something special with Dad.  What would he enjoy? And remember if you can't be with Dad on Fathers Day then may be a phone call, video call, face time, zoom, or old school written letter and parcel present, could provide a celebration of how special your Dad is.
Great Fathers Day Ideas
Come on! Get out there and plan to enjoy a great Fathers Day this September. With plenty of ideas on FathersDay.net.au.  You could plan a special Dads Celebration lunch at a restaurant or cafe. Whatever the dads day celebration idea, right around Australia it is nearly time to say Happy Fathers Day.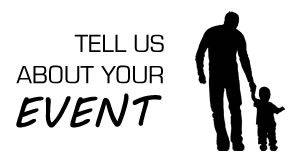 Get on Fathers Day and check out the fab options.  Or if you are a restaurant, hotel, cafe or other that is providing Fathers Day joy.  Let us know and tell us about your fab Fathers Day celebration idea.