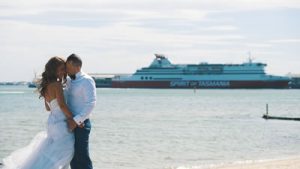 Big Days are some many things to so many people. But there is no denying that Weddings are awesome Big Days. That special day for loved ones to be celebrated and revered. We love Big Days and everyone loves Weddings.
It all starts with the proposal.  Feeling good and feeling right.  How do you do that?  That's another awesome Big Day in itself.  Then the engagement announcements. And maybe a party to punctuate that point in time of commitment.  Family and friends getting together to celebrate.  It's what we do and humans. It's important for connection and people love it.
Then the anticipation of the Wedding. The Biggest of Big Days for many people! When will it be? Where will it be? Who will it be with?  Plans start to roll out for this celebration of love.  Because we have connections with many venues for parties and celebrations it makes sense that we connect Wedding Days venues.
New Year's Eve Wedding
Have you thought of a NYE Wedding? It can be a very special day of the year and in Australia the Summer season is in full swing on 31st December.  Our New Years Eve wedding options provide many ideas on the venues around Australia that are available to assist at this busy time of year. It is busy on NYE so you may have to pay a premium. But oh the fun memories on commencing the New Year with your new Love.
Wedding Big Days Ideas
In the coming weeks we'll have many ideas here  that can help you make your Wedding day one of the Biggest Days of your life.