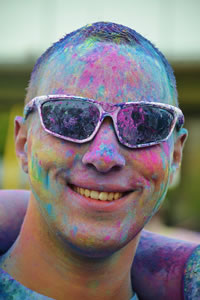 We are passionate about Big Days.  We see Big Days as the special and more important days in the year.  We all have ordinary and boring days thru the year.  These are the small days and are generally larger in number.   But the Big Days are what we wait for and spend good times with families and friends.  Big days are those fabulous days whether it be a first date and picnic in the park or heading to a festival with a bunch of friends.
We believe at Big Days, we can help in the areas of eat, sleep, party and repeat for your next of the big days thru the year!  If it is New Years Day or Cup Day or Christmas Day etc our aim is to improve our position to tell you what is going on.
We started back in 1998 providing info on the biggest day of the year, New Years Eve.  Then as the years progressed since then we've slowly expanded our scope to include other Big Days.   We've focused on the public Big Days thru the year like Valentines Day, St Patricks Day and long weekends etc.  We also narrowed our focus a little on who we provide information for … Pretty much males and females 18 years and over are our audience.  But that is not exclusive!
We hope you like Big Days and join us in the Eat, Sleep, Party and repeat!