Around Australia the first Sunday of September is marked for the celebration of Father's Day.  This Spring Sunday morning Dads can take stock of the wonder of having a family, and like wise kids can pay tribute to their super Dads!  A lot of families will celebrate by taking dear old Dad out for lunch or dinner.
And as another of the Big Days in the Australian calendar we have some great ideas and thoughts on taking Dad out for lunch, dinner at restaurants and hotels and cafes all around Australia. Maybe it's a gift or just another simple fun idea to get out of the house and spend time with your Father!
It seems the popularity of celebrating Father's Day is increasing.  The search statistics of the term Father's Day in Australia on the first Sunday on September have been increasing since these statistics were first taken in 2004.  The trend in the graph below shows it reached a peak last year.   The little June peaks you see in the graphs is the date for Fathers Day in another part of the World.  Hey we like celebrating Fathers Day where ever it is!


A celebration of Dads in September  is a marvelous thought.  Maybe dining out or dining in. Maybe just a visit.  From the following graph we can see that the interest in Dads Day builds in August as the calendar gets closer to September.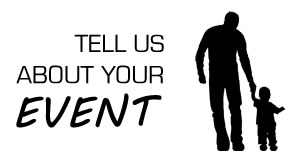 Make this Father's Day a terrific fun one full of smiles. Plan something special and we hope some of the Father's Day ideas, events and venues functions at FathersDay.net.au will help.
We hope you have a very special and happy Fathers Day this September!