During the year there are Small Days and there are Big Days. Some days are very special and those are the days we look forward to, those are the Big Days! These are as extraordinary times. We want to Be Extraordinary with ideas for things to do on these special days!
These may well be the public holidays and long weekends where you can get together with friends and family and do the things that you like to do. It might be going out to a restaurant or a party or a club or having a meal dining out together. Or it might be doing something a little more extreme like heading away surfing or snowboarding or going to a festival event.
It's called living and letting the magic happen! And to assist we've compiled a Calendar of Australia's Big Days.
Latest Big Days News
Valentines Day 2019 means love is in the air
February 14, 2019
Love is certainly in the air on 14th February 2019. Yes, it's Valentines Day and cupid is looking for romance. The cute and the fun with ideas of restaurants and loving things to do all over Australia make sure you checkout Valentine's Day Australia. And have a wonderful Big Day of Love!
Great Start to 2019
January 4, 2019
An incredible New Year's Eve to send off 2018 and an awesome New Year's Day to start 2019. That's been the experience of the last few days around Australia.  Great weather for New Year celebrations and to get out and about for fun in Australia's Summer.   And already, after only a few days, we are seeing many, many people looking for ideas on things to do for New Year's Eve 2019.  With ideas of parties, restaurant dining, hotel accommodation and cruise ideas Big Days is the place to be for all your New Years things to do!
Christmas Day Lunch can be easy
November 27, 2018
With December just about here and shops putting Christmas items on display. It only announces ONE thing. Christmas Day is not far away.  It will soon be time to jingle, it will soon be time to "ho ho ho" and it will soon be time to sing "… cause Santa Clause is coming to town!"  If you'd like eat out this Christmas then all around Australia many venues, restaurants, pubs, clubs and more and helping so make sure you checkout Christmas Day.
Spring Racing leads to Cup Day
October 3, 2018
With Spring in the air the Horse Racing is getting hot.  And with so many awesome horse racing events on the calendar during Spring Racing it all leads to Melbourne Cup Day. So get your crew organised and check out all the Cup Day ideas.
Footy Finals to start. What are your Grand Final plans?
September 6, 2018
September 2018 is right here, right now. Spring and the smell of leather blossoms in the air. The cities are alive as the finals tribes discourse on who will prevail.  The office tea rooms are abuzz with opinions.  The bounce is about to happen for the Finals.  And it's time to think ahead and plan your Grand Final Week 2018.   C'mon!
Fathers Day to Welcome in September
August 10, 2018
September and Spring is not far away and that signals that Dad's Day on the first Sunday in September will be upon us soon. Fathers Day is on Sunday 2nd September this year. So get your planning happening and do something special with your Dad and family this Fathers Day!
Xmas in July Brings Winter Cheer
July 5, 2018
Winter is here and so is the Cheer in July of Christmas in July celebrations. Australians love a good celebration and we love to partake in Christmas Cheer during Winter, replicating a northern hemisphere White Christmas. Many restaurants have Xmas in July packages and this event gets more popular every year! See all the Christmas in July ideas.
Queens Birthday Holiday for Vic, NSW and SA
May 22, 2018
The Queens Birthday holiday is held on different dates around the country. For Victoria, NSW and South Australia that special holiday comes up on the second Monday of June. In 2018 that public holiday falls on Monday 11th June.  It is a June 2018 long weekend and Winter is here so get out and about and enjoy what these States and Cities have to offer. Make sure you checkout all the Queens Birthday fun ideas.
WA Day holiday celebrates 2018
May 22, 2018
Way out West Perth way they celebrate a really special Big Day on the first Monday of June. All Western Australia celebrates WA Day.  This year it falls on Monday 4th June.  There are government supported parties and festivals and activities fro all the family to enjoy. Just make sure you get out and about. Or turn it into a long weekend and do something even more special.   Have a great WA Day 2018!
Mothers Day 2018
May 8, 2018
It's the one very special big day a year when Mums are number one no matter what.  This year we say thanks to Mum on Sunday 13th May 2018.  Quite truthfully we should stop every day and make every day a Big Day for Mum.  But reality is we all get busy and people have so many priorities.  That's all okay.  But make sure you stop this second Sunday in May and celebrate thanks to Mum.  So do something special and book a restaurant, hotel for lunch or dinner. Or take Mum for a drive.  And if you she has grandchildren then get them to spend time with Nan.   Have a fabulous Mothers Day 2018!
Big Days of the Australian calendar
Some of the these are already well known in the normal Australian calendars. These may be cultural holidays, long weekends or celebrations that you can plan for to turn into Big Days with Big Memories. Yes, you can plan to Be Extraordinary! These include celebrations for New Year's Eve, Valentines Day, St Patrick's Day, Cup Day, and other holidays and party celebration days thru the Australian calendar year.
You may want to know where the best parties are or events and ideas. So let's get right to it. What's the biggest thru the year? NYE!
New Year's Eve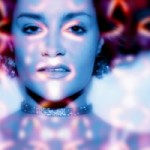 The biggest day of the year has to be New Year's Eve. NYE is on the 31st December right in the middle of the Australian Summer and holiday period. Enormous numbers of international visitors are also visiting cities for the festive celebrations. In a lot of the cities the councils put on fantastic fireworks displays to mark the new year. So this is quite definitely the biggest of the public big days! You can get to further details about New Year's Eve!
Being at the end and then the start of the calendar year is very special. We've been covering NYE since 1998. And make sure you see our unique website on NYE. www.NewYearsEve.com.au
Valentine's Day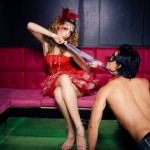 The day of LOVE is the 14th February every year! Valentine's day has got to be one of the bigger BIG DAYS thru the year for all those in love or wanting to be in love! With so much to do those playing cupid can have so much fun on this day whether it is eat, sleep or party all over Australia! We've explained more about the cupid Valentine's Day!
Other Big Days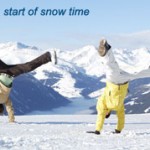 As the days of the year progress each and every Big Day comes and goes.
Spring and Summer have many memorable days we have the festive season with Christmas Day, Boxing Day and then New Year's Eve!
Then we welcome the New Year with New Year's Day. We've got the Calendar to make it easier for you to plan you next adventure.
We like to think we can point you in the right direction for venues, events and ideas that you can incorporate into your plans for your Big Days. And then we want to tell you about Being Extraordinary.
We'll have details of events in the major capital cities or the regions. The major cities in Australia of Sydney, Melbourne, Brisbane, Perth, Adelaide, Hobart, Canberra and Darwin are covered and also the region of the Gold Coast. The Big Days pages will have events listed in a tabular format which is easy to read.
Put your ideas and plans into action. Be Extraordinary! BX!