Details of breaking news on all the Big Days. Articles and posts with the latest information on the Big Days events, sales, specials and happenings.
Happy Northern Territory Day
July 1, 2020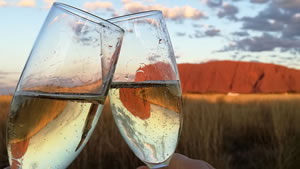 July 1st is Territory Day in Northern Territory, Australia. The fabulous people of Northern Territory will be celebrating with family and friends. During this difficult Covid period it is terrific that atleast our friends in the Northern Territory can get out an about. Restaurants, hotels, cafes and venues in Alice Springs, Darwin and all Territory towns will be safely helping people celebrate this terrific day.
A Financial New Year is a great time to "Treasure Hunt" for Unclaimed and Lost Money
July 1, 2020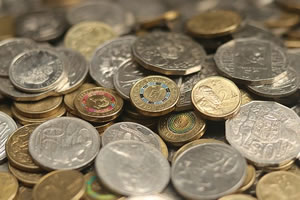 July 1st is a great time to look for any of your Unclaimed or Lost Money!
So what do you need to know to start the "Treasure Hunt" today?
What is Unclaimed and Lost Money?
It is money that has has become disconnected from it's rightful owner.
After a period of trying to pay the rightful owner, a Payor Organisation or Department puts it's hands up and says "we can't find the Payee".
The Payor Organisation or Department then contacts the Official Australian and State Government Regulated entity and registers details of the Payees Unclaimed and Lost Money.
Simple examples of Lost and Unclaimed Money might include:  Energy utility refunds, Share dividends, Taxation refunds … Etc.
The Government reports there are Billions of Payee Dollars registered as Lost or Unclaimed Money with the various Australian Government departments.
Where is Unclaimed and Lost Money?
The Payees money is held in Trust registries by Federal and State Government Departments.
At the Federal level it is registered by the Australian Securities and Investment Commission (ASIC)
At the State and Territory levels of Government Lost and Unclaimed money is registered with various departments depending upon which State or Territory.  But normally State Revenue Department Offices, State Trustee Offices or State Treasury Offices.
Each registry is different. Most have publicly available search options.   Most are free to search and claim.
How does Unclaimed and Lost Money Occur?
Normally the connection of money (for individuals and organisations) is lost and money becomes unclaimed because of some sort of CHANGE at the Payee end.
eg, change in Payee address, change in a Payee name (marriage), change in Payee business name
However … we have also identified and reconnected MONEY with MANY people and organisations that have the exact same Payee address and same Payee names.  So it would appear … in those instances it may just be a problem in communication (email, postage, being away, or communication got lost etc etc).
Or in some cases a Payee cheque that arrives never gets presented for deposit at the Payee bank.
It can also be because a Payor collected incorrect initial Contact Details for the Payee. (eg we've seen incorrect postcodes that lead to letters returned)
Who loses Money and has Unclaimed Money?
We have found it does not discriminate.  It can be any one individual or any type of organisation.
Large & small,  government & private organisations, and individuals.
However individuals and organisations that change a lot or move around a lot seemingly more prevalent.
Why Reconnect with Lost and Unclaimed Money?
The minimum amounts held in trust by the various Government departments start from 1 cent.  So that may not be economical to reconnect and recover.  But sometimes the dollar size of the lost amounts make it obviously worth the process.  It's also of interest to note that some amounts in some jurisdictions may be applicable to lost interest too.
Other reasons may include where Organisations want to account for all amounts (no matter how small) of their money officially.
It's also important to note that some types of amounts and in some jurisdictions, the Lost and Unclaimed Money may be subject to a "use by date" when the amounts will absorb into Government General Income
How do we Start?
We can help with the search and identification of Lost and Unclaimed Money.
We have identified hundreds of thousands of dollars already in a short time and have helped commence the process of reconnecting large sums of Lost and Unclaimed Money for individuals and organisations.
We don't have any charges upfront.
We don't hold you to anything.
We see it as a Treasure Hunt to go along with you.
We have a pretty good strike rate, but we never get too smart, as always the exception can be the case!
eg, Where our treasure hunt has hit a snag in the past.
– we have found the same individuals given and surname in the exact same street, but it's not our Payee's money.
There's an exact same unrelated name in the area.
– sometimes it may costs more to get the Payee's Lost money from a liquidated deregistration than the lost money is worth.
We've had plenty of thankful joint treasure hunters.
Share the Joy
During or at the end of the Treasure Hunt, if you feel like we have helped then certainly we'd appreciate sharing in your joy.
Examples of that "joy" so far have depended on the Payee's Treasure amount.
Hence our "sharing of your joy" experience has ranged from the equivalent value of a few things like
– share a coffee
– takeaway for the team
– dinner for the team at a fancy restaurant
– custom amount
Via our Big Days Thanks page
Alternatively, we can also provide a Tax Invoice/Receipt for those organisations or individuals that require it.
Please just talk to us.
I look forward to helping in the Treasure Hunt of finding your Lost and Unclaimed Money.
Contact us Today.
Celebrate Christmas in July
June 26, 2020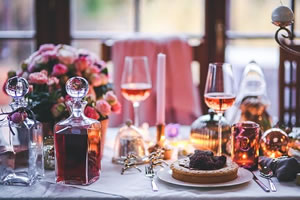 Some may think it's amazing, but Australians really love the option of celebrating Christmas in July. People have voted with their feet and get their bums on the Christmas seat. Certainly we have noted a significant uptick in the popularity of this Winter celebration and we see the resulting increase in restaurant bookings over the last few years.
Winter in Australia is a little cool and the idea of a nice celebration meal together with family and friends in a warm restaurant or venue is very appealing. So get your group together and get popping those bon bons. Enjoy Big Days!
Free Money. But be quick the Victorian Government $50 closes soon.
June 26, 2020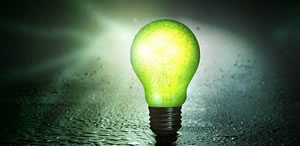 The Victorian Government free $50 incentive to compare your energy use and requirements closes on the 30th June 2020.
It's online. It's easy to do and does not take individuals too long to do. In addition to the $50 FREE money you might also be able to get gas and electricity savings by doing the comparison of your current energy rates against what the government has independently found in the market.
We've helped many friends and family on this program and the overwhelming result has been a good feeling, money savings and the bonus of a $50 cheque. Make sure you get in before the end of June and do your Victorian Government Energy Compare. Hopefully your get a good feeling of Big Days as well. See the link to the Victorian Government Energy Compare at on the Big Days Money page.
Who Needs Help Finding Lost Money?
June 26, 2020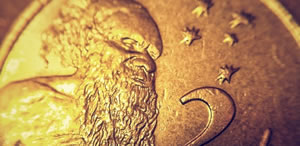 There is billions of Lost and Unclaimed Money held by Australian Government. In difficult economic times like those being experienced in the Australian Winter of 2020 everyone and every organisation can do with a hand to look for any money that is theirs. No one or no organisation seems to be immune.
We've identified examples of lost money for:
– Australian Big Businesses;
– Australian Small Businesses;
– Australian Government departments;
– Australian Political Parties;
– Volunteer Organisations;
– Australian Charities;
– Individual persons from all levels.
The numbers are incredible and the Money ranges from small amounts to very large amounts.
And even if there are Small Amounts it can be very important to find your lost money.
We encourage everyone to first get in the mood of the treasure hunt. Have you had a look for coins down the back of the couch. Have you made sure you have a good look down the side of the car seat. What about that grate on the floor of the shops, just near the vending machine! But seriously, it seems those people or businesses that move around or change names are the most popular Lost Money candidates. But we've found instances of stable people and businesses where money has seemingly fallen through the cracks.
If you need help with finding lost or unclaimed money then we may be able to assist.
Why is it important to Find my Lost Money?
June 25, 2020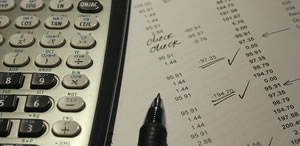 Individual money and Organisational Company money can be misplaced in so many different circumstances. This money can then end up in the Federal and State Government trustee registries of Lost and Unclaimed Money. Money is not lost on purpose. There are many valid reasons money eventually settles at the Unclaimed Monies Office. Some reasons include that people have moved or been rushed when people have changed roles. It may be a refund from a company that arrived at an old address.Continue reading→
Who holds Unclaimed and Lost Money in Australia?
June 23, 2020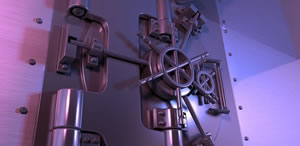 Unclaimed and Lost Money is the money that "falls thru the crack" in situations where organisations and government agencies may have tried to return money that is rightfully owed to you, but they are unsuccessful because you may have moved house, misplaced the cheque or changed names.
After a period of time these organisations and government agencies lodge the money with Federal and State agencies. At the Federal level lost and unclaimed monies are held by the Australian Securities and Investment Commission (ASIC). Each of States and Territories have different departments that look after this area. In Victoria it is the State Revenue Office. In New South Wales it is Revenue NSW. In Queensland it is the Public Trustree. In the ACT it is the Public Trustee and Guardian. In South Australia it is the Department of Treasury and Finance. In Tasmania it is the Department of Treasury and Finance. In Western Australia it is the Treasury of WA and in Northern Territory it is the NT Treasury.
How much Lost and Unclaimed Money is held by these offices?
A quick summary show that there is more than:
– $1.1 Billion dollars held by ASIC;
– $100's of Millions of dollars is held by the various State offices.
Some of these offices have easily searchable registries of lost and unclaimed money. Others like Tasmania are not publicly searchable online. You can still apply for any money you know you have lost or was unclaimed.
However, part of the conundrum of lost money is that most people that have lost money don't actually know it.
We can help with the search for lost and unclaimed money. We have helped identify lost and unclaimed money for businesses and individuals in Qld, NT, WA, ACT, Vic, NSW and Federally.
Unclaimed Money. Have you lost money and don't even know it?
June 5, 2020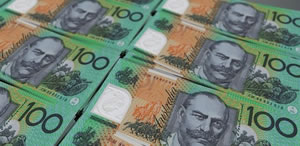 In these ISO times it's important to find have access to all your funds. Even those that may have fallen down the crack in the couch! (so to speak)  There are billions of dollars of unclaimed and lost money held in trust in Australia.
So like a lot of people in ISO during the Covid 19 pandemic I've been looking laterally on a few things.  Maybe it's a result of a little bit more time as things slowed down. One of those things for me was searching for any "Government Lost Money"!Continue reading→
Lovers Day for the Love of Valentines Day
February 10, 2020
Love is in the air. Every time I look around… The 14th February marks Cupids favourite Big Day of the year. Yes it's Valentines Day 2020. We've got lots of fabulous ides on things to do to help the romance for couples and friends and even singles. Make sure you checkout Valentines Day.
Australia Day Celebrations
January 25, 2020