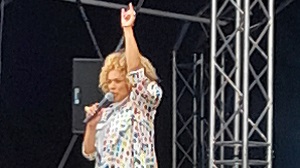 The 2022 AFL Grand Final at the MCG on Saturday 24th September was a huge win to Geelong Cats over the Sydney Swans.  It was the first time in 3 years the Grand Final Day was held in Melbourne at the MCG. Sneaky Sound System entertained on the day of the parade at the Festival of Footy!
The pandemic during 2020 and 2021 has played havoc with the AFL Grand Final. The AFL Grand Final was played at the GABBA, Brisbane in 2022. Then in in 2021 the AFL Grand Final was held at Optus Stadium in Perth. So it's been very exciting to have the game back at the MCG in Melbourne for 2022 in a Grand Final sell out.  Melbourne Hotels, Restaurants and Venues were all full for Grand Final Day celebrations.
The actual football game was a "blow out" with Geelong thrashing Sydney by over 80 points. But the event is still a huge celebration success. Entertainment was fantastic with Robbie Williams performing. And then on the day prior to the Grand Final Day when the Parade was held also had entertainment by Sneaky Sound System.
Interest in Grand Final Day has grown over the years.   Melbourne is loving being out and about after some very tough years!
Great ideas for your Grand Final Day await at GrandFinalDay.com.au.