Christmas is a fab time of year.  In the northern hemisphere countries many people celebrate Christmas in Winter time.  A Winter Christmas can look so romantic and fun. In Australia we don't get to experience a Winter Christmas. So that is why a Xmas in July celebration is such a fabulous idea.  Why not make Christmas pudding and a Christmas Dinner in July, during the Australian Winter.
The month of July is in Australia's Winter season and many restaurant and dining venues around Australia put on an extra special Xmas in July dining experience during that month.
In fact the increase in popularity and demand for Christmas in July events has grown over the years.  Research shows the interest in the July celebration just about doubled after 2013.   The 3 year trend is very strong for this celebration.

The thought of dining on a fabulous roast with seasoned stuffing and plum pudding with custard and bonbons, makes for a dreamy hearty celebration that appeals to families and couples. And it's all happening in July.   We can see that interest in such a banquet builds as the calendar gets closer to June and July.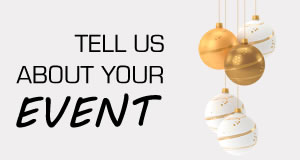 Big Days supports the promotion of Christmas in July What's On events and ideas.
To view all the Xmas in July events and ideas around Australia visit our Xmas in July website.
So make Xmas in July one of the Big Days of the year.  Merry Christmas in July to all!