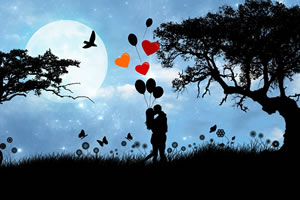 Valentine's Day is celebrated each year on the 14th February.  It is the day to chance love, confirm love or to commit to love.  Valentines Day is Lovers Day and is said to be commemorating St Valentine endorsement of lovers everywhere.
On Valentines Day boyfriends and girlfriends or partners plan special and sweet fun surprises for their lovers.  Ideas like going out for lunch or dinner, a trip away for an intimate evening or it could just be a simple flower and a card. Whatever your cupid plans are for Valentines Day make sure they make for a great surprise this 14th February.
We can see from the search interest on Valentines Day over the last 15 years that interest has remained quite consistently high.  That's a very good sign that love is in the air.

On the yearly trend to see when Valentines Day interest starts for lovers, from the following graph, we can see search interest increasing from early January.  Over the years we've taken enquiries in November from people looking for ideas in things to do for Valentines Day.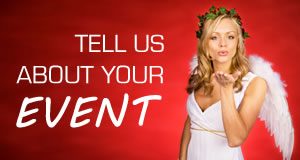 Around Australia the restaurants, hotels and venues provide ideas and events to help with lovers plans for a special Valentine's Day.  What about a dinner or lunch date? Check them out at ValentinesDay.com.au.
If you are providing things to do for lovers this coming Valentines Day then tell us about your celebration event.