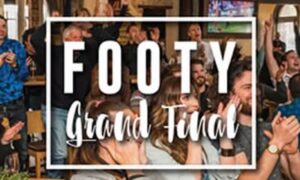 Grand Final Day 2023 takes place over the weekend of Saturday 30th September and  Sunday 1st October 2023. The AFL and NRL Grand Finals will be played out between Collingwood and Brisbane and Penrith and Brisbane. It's an awesome weekend of Grand Finals in both codes.   So get out and about and celebrate with some great ideas of things to do even if your team is not in the finals.
In Melbourne there are lots of options of of where to watch the Grand Finals including dining packages with all inclusive tickets. There are Grand Final Eve parties and parades and lots of fun to be had with even post Grand Final Parties. In Perth the Vines Resort is for those that just want to get away from footy and relax. And in Sydney there are great ways to watch the finals fun!
Kick a goal this Grand Final Day and check it all out. There is something for everyone at www.GrandFinalDay.com.au.