During the year there are Small Days and there are Big Days. Big Days are special, whereas Small Days are not, ordinary even! We think of Big Days as extraordinary. We want to Be Extraordinary  with ideas for things to do on these special days!
The Big Days are the public holidays and long weekends where you can get together with friends and family and do the things that you like to do. It might be going out to a restaurant or a party or a club or having a meal dining together. Or it might be doing something a little more extreme like heading away surfing or snowboarding or going to a festival event.
It's called living and letting the magic happen! And to assist we've compiled a Calendar of Big Days.
Big Days of the Australian calendar
Some of the Big Days are already in the Australian calendar.  These are cultural holidays, long weekends or celebrations that you can plan for to turn into Big Days with Big Memories.  You can plan to Be Extraordinary!  Big Days like these include celebrations for New Year's Eve, Valentines Day, St Patrick's Day, Cup Day, and other holidays and party celebration days thru the Australian calendar year.
You may want to know where the best parties are or events and ideas.  So lets get right to it.  The biggest of the Big Days thru the year!
New Year's Eve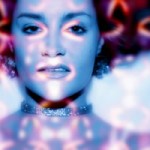 The biggest day of the year has to be New Year's Eve. NYE is on the 31st December right in the middle of the Australian Summer and Holiday period. Enormous numbers of international visitors are also visiting cities for the celebrations. In a lot of the cities and towns the councils put on fantastic fireworks displays. So this is the quite definitely the biggest of the public big days! Get to the details of why we have New Years Eve in Big Days!
Being at the end and then the start of the calendar year is very special.  We've been covering NYE since 1998.  See our unique website on NYE.  www.NewYearsEve.com.au
Valentine's Day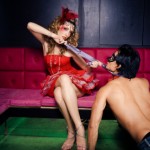 The day of LOVE is the 14th February every year!  Valentine's day has got to be one of the bigger BIG DAYS thru the year for all those in love or wanting to be in love!  With so much to do those playing cupid can have so much fun on this day whether it is eat, sleep or party all over Australia!   We've explained more about the cupid Valentine's Day as Big Days!
Other Big Days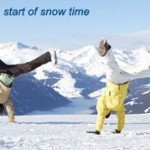 As the days of the year progress each and every Big Day comes and goes.  Summer is just around the corner and loads of Big Days coming up.
In December we have the festive season with Christmas Day, Boxing Day and then New Years Eve!
Then we welcome the New Year with New Years Day.  We've got the Calendar of Big Days to make it easier for you to plan you next adventure.
We like to think we can point you in the right direction for venues, events and ideas that you can incorporate into your plans for Big Days.  And then we want to tell you about some Big Days, and about Being Extraordinary.
We'll have details of events for the Big Days in the major capital cities or the regions.  The major cities in Australia of Sydney, Melbourne, Brisbane, Perth, Adelaide, Hobart, Canberra and Darwin are covered and also the region of the Gold Coast. The Big Days pages will have events listed in a tabular format which is easy to read.
Put your Big Days plans into action.  Be Extraordinary!  BX!