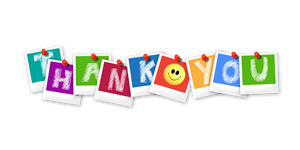 Thanks is an important part of the dialogue in most things we do as humans. It can come at the start of a dialogue process. It can come in the middle and it can come at the end.
Importantly, "Thank You" can come in many forms. People speak and say "Thank You". People write a "Thank You" card, paper or on emails. People sometimes act a "Thank You" and add a gift and "Thank You" gifts can be small to large in value and size. We love it when people say "Thank You" to us with a gift gratuity.
It HELPS us keep moving and motivates us to HELP a greater number of individuals and organisations.
By saying "Thank You" with a gratuity contribution to us, contributors will end up helping an enormous amount of others including the overall economy as we turn more Idle Lost Money into Active Found Money.
Thank our Team and Even Treat them.
We hope you like what we do and that you too will help keep us moving along by expressing a Thank You.
Our Team have nominated some gratuity amounts for some of their favourite things.
Coffee, Takeaway, Dinners and "We'll leave it to you to make your own amount".
That will fuel our team!
And Yes ... You can pay any of these "Thank You"contribution amounts thru Paypal and you don't have to have a Paypal account.
Alternatively we are happy to provide an invoice.
Help Us Help More People
You can also contribute further and even receive acknowledgement (or maintain anonymous) on our quest to help Volunteer and Charity Organisations.
We already volunteer significant of our own time and resources to help identify "Lost Money" for Australian Charity and Volunteer organisations.
You too can help turn the wheel forward for all!
And once again you can contribute amounts thru Paypal or we are happy to provide an invoice.