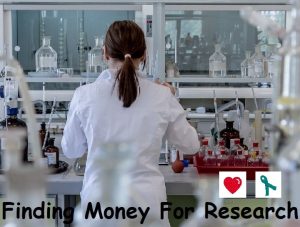 Medical Research is a vitally important service. Millions of dollars are raised or granted every year to support the ongoing important work to find cures and treatments.  It's critical that every dollar raised for these Organisations gets spent on advancing the medical knowledge so that one day, hopefully treatments or cures can be found.  But just like many sectors of the community, the medical science sector is not immune from Lost Money.   The Big Days team spent some time identifying and connecting Lost Money for a number of important Medical Research Organisations.  The effort identified around $20,000 that we are confident can be connected to three such Organisations.
Some of our team were smashed last the week with devastating news on family and friends with issues related to heart and also with cancer.  So we burned the midnight candle and did what we could to keep busy, and try and contribute positively.  So, the Big Days Money team went looking for Lost Money to help a couple of service organisations in the Medical Research area.  One organisation is involved in Cancer Research.  This Australian organisation has been successful in looking at treatments for Ovarian Cancer and could be on the cusp of some fab results.  The other organisation we looked at is a Foundation that helps educate but also research into Heart issues.  And to our surprise for this particular Foundation we have identified money for the Australian and New Zealand areas of the Organisation.
Medical Research Organisations Lose Money Too
It's a fact that larger organisations have many monetary transactions thru the year.  Sometimes the more financial transactions you have, it might increase the chance that some money can fall thru the cracks and become lost.  This is real money that is relevant to the organisation or individual.  In a lot of cases this lost money may end up on one of the Australian, State and Territory Governments unclaimed and lost money registries. A Government safety net, so to speak.
Our investigations found that Medical Research Organisations are just the same as everyone else. They too can have lost money.  In one instance, it looks that there may have been an Organisational change of address.  Consequently some payments to an old address just got lost.  Sometimes it's money that one may not be expecting. Hence, you don't miss it.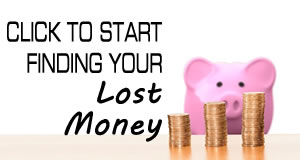 We're providing full details of the lost and unclaimed money for the three organisations so they may collect their money and use it in their vital medical research.   We can all genuinely hope that some good comes of it.   Big Days Money is working towards helping Volunteer, Clubs, Charities, Not for Profit and Service Organisations and others that may have legitimate claims for Lost Money held in trust by Australian Federal, State and Territory Governments.    If you think your Medical Research Organisation needs help in searching for lost money then let us know at Big Days Money.